Taiwan ought to be a digital nomad's paradise. With ultra-efficient urban infrastructure, affordable prices (unless you're buying real estate), abundant natural scenery, and jaw-dropping internet speeds, the island makes an excellent destination for itinerant coders looking to mesh work with play.
Like elsewhere in Asia, more and more co-working spaces are popping up in Taiwan. Below we've listed 10 worth checking out.
Makerbar Taipei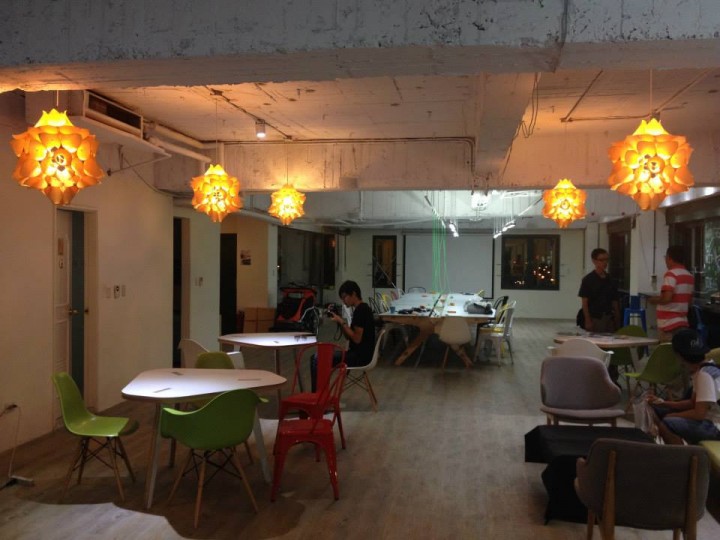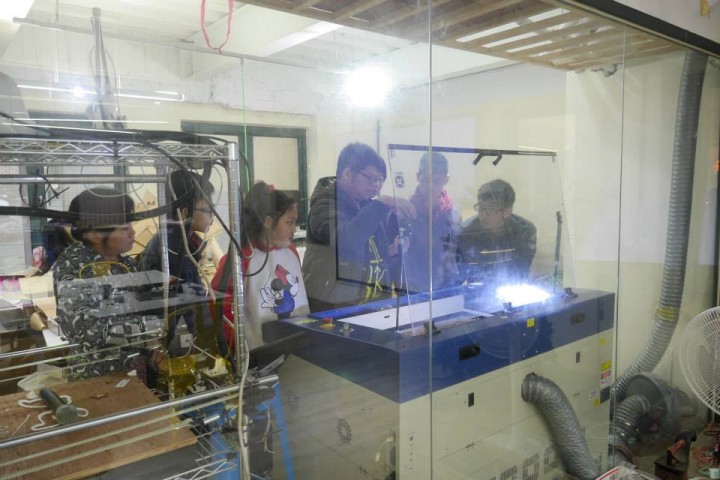 One of several local spaces inspired by the Maker movement, Makerbar Taipei offers hot seats (unreserved table space, basically) along with a laser cutter and 3D printer. While intended for builder-types, it's not uncommon for laptop peckers to set up shop there for a few days.
Can I just show up? Yes, between 10AM and 9PM, for an hourly or daily fee. Be sure to say thank you.
What's nearby that's cool? Huashan cultural park and the Guanghua electronics mall are within walking distance
Hun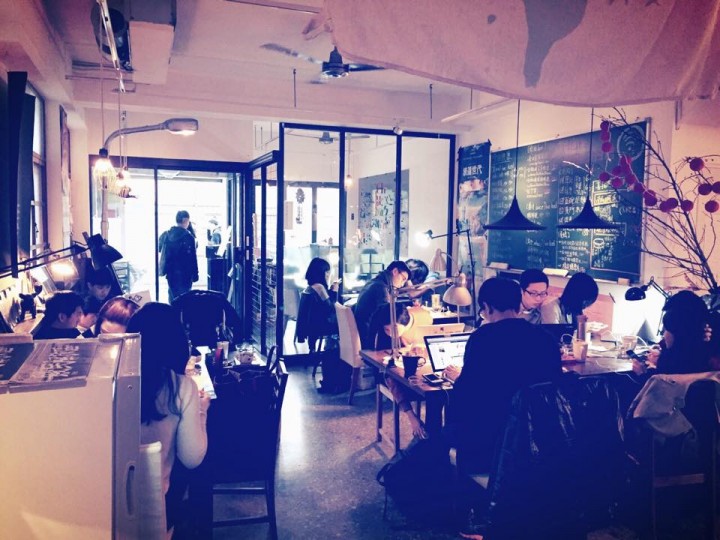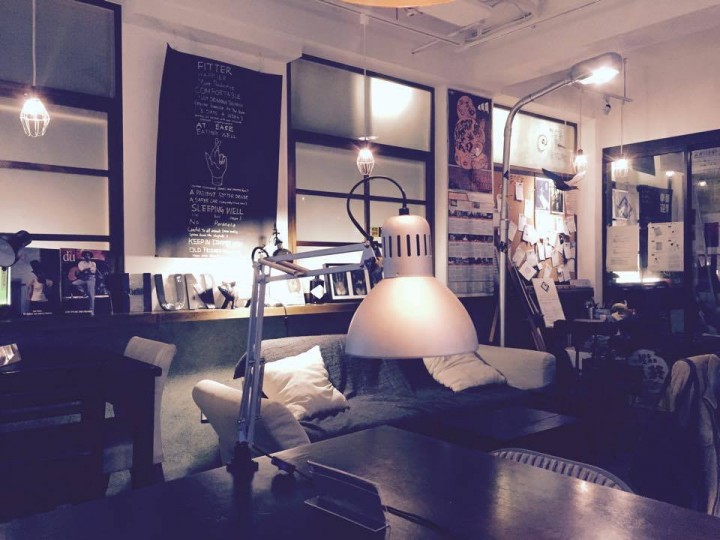 Located in one of Taipei's student districts, Hun is a cafe that doubles as a co-working space. The staff enforces strict volume control, so it's a good spot for those looking for quiet time.
Can I just show up? After 1PM, and order a coffee.
What's cool nearby? Though it gets quieter and quieter every year, the Shida Night Market remains a great place for cheap eats and window shopping.
Custard Cream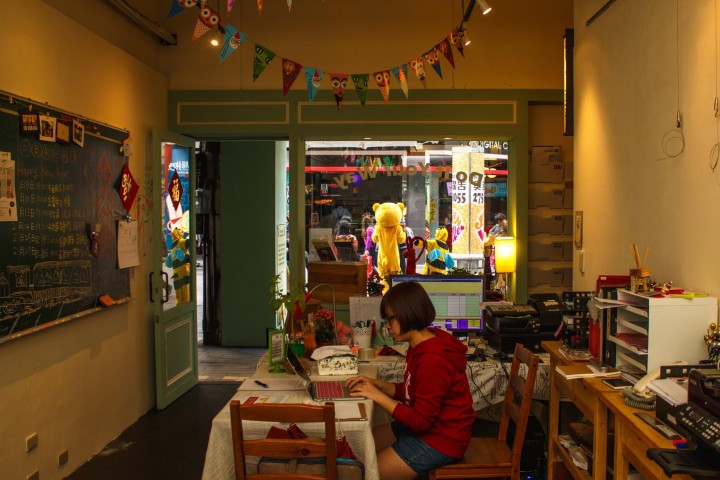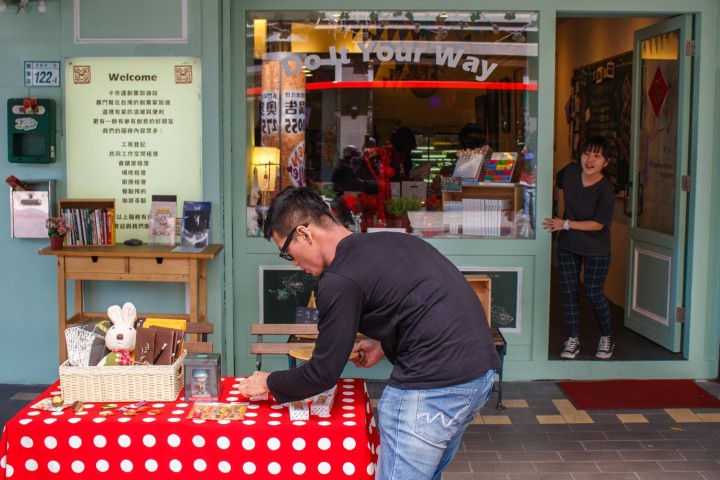 Custard Cream has two locations – one in the downtown area of Xinyi, and the other in the Ximending shopping district. In addition to work space, Custard Cream also offers weekly lectures on various topics, from the history of department stores to the adult entertainment industry.
Can I just show up? After 10AM or before 7PM, and you'll have to pay NT$150 (about US$5)
What's cool nearby? The Anhe Road and Xinyi Road intersection area is home to a handful of middle-high end bars and restaurants. Ximen is a major hub for shopping and eating, particularly among high school students.
Futureward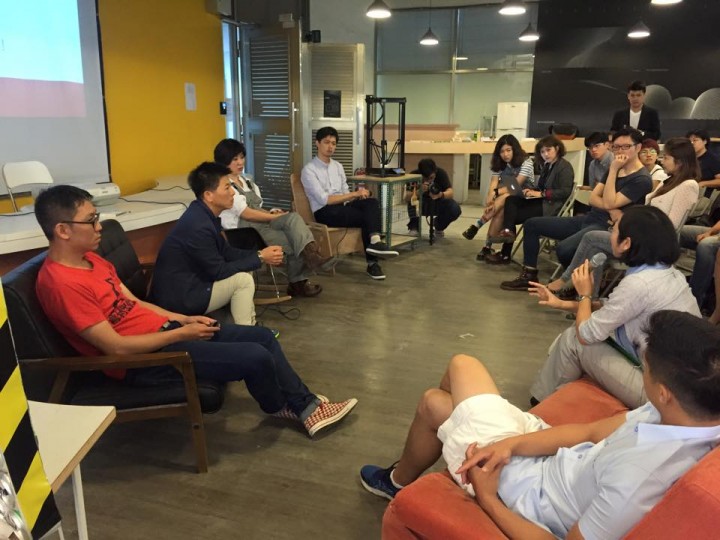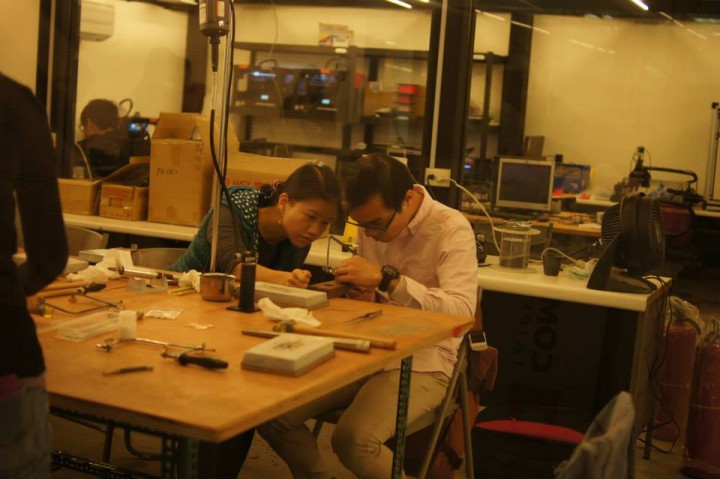 Another space for Makers, Futureward offers 3D printing, prototyping, metalworking, woodworking, and ceramic tools. It also has a co-working space, lounge, and events space.
Can I just show up? Yes, for a daily fee of NT$1500 (about US$50)
What's cool nearby? The Taipei Expo Park near Yuanshan Station will frequently host exhibits and markets. Deeper in the park is a street food hall and a few pubs. The Taipei Fine Arts Museum is also in the vicinity.
CLBC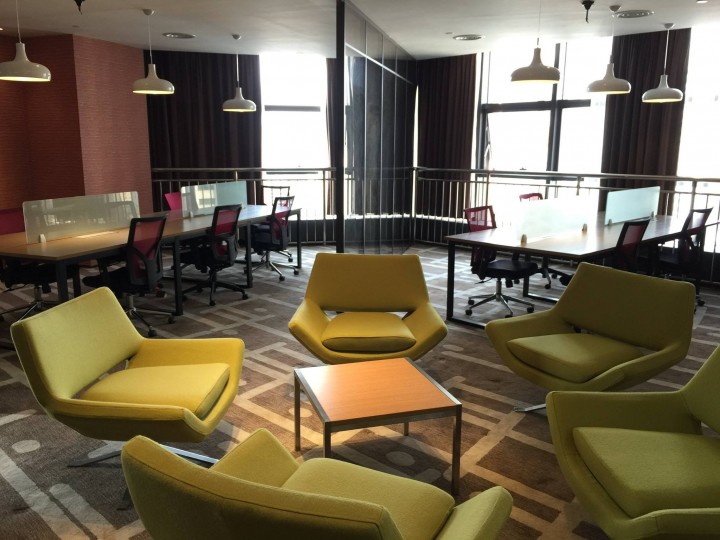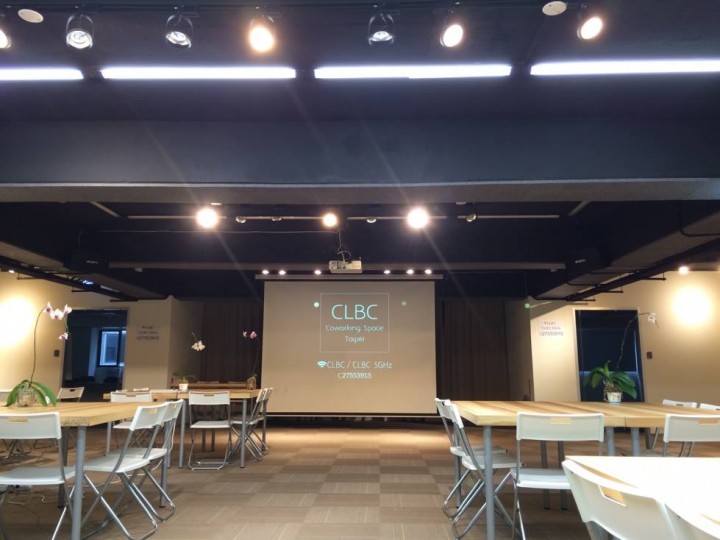 CLBC offers a number of different work spaces and services across several locations. It's less about sharing the love than getting stuff done, so you while you won't see any kawaii anime posters on the walls, you'll feel comfortable meeting clients there. Its events spaces are often hot properties for startup gatherings.
Can I just show up? Visitors are encouraged to book online. Daily and hourly passes (about US$5/US$20) are available at CLBC's flagship location.
What's cool nearby? Not a whole lot, but Da'an Forest Park is a fifteen minute walk.
Citron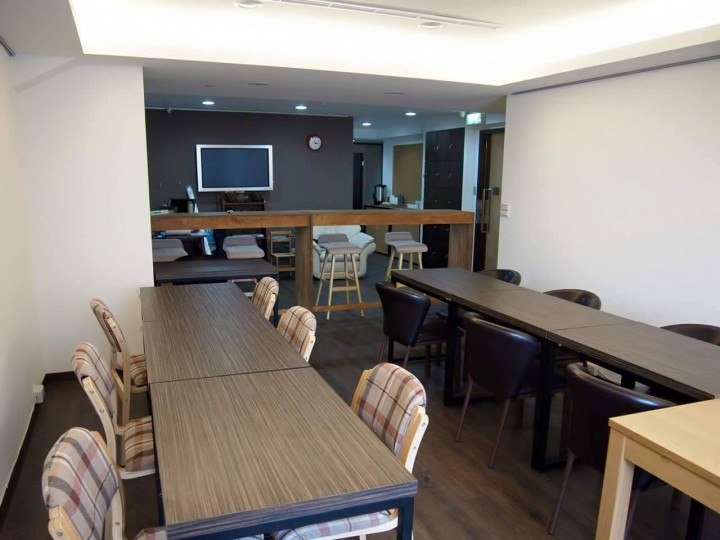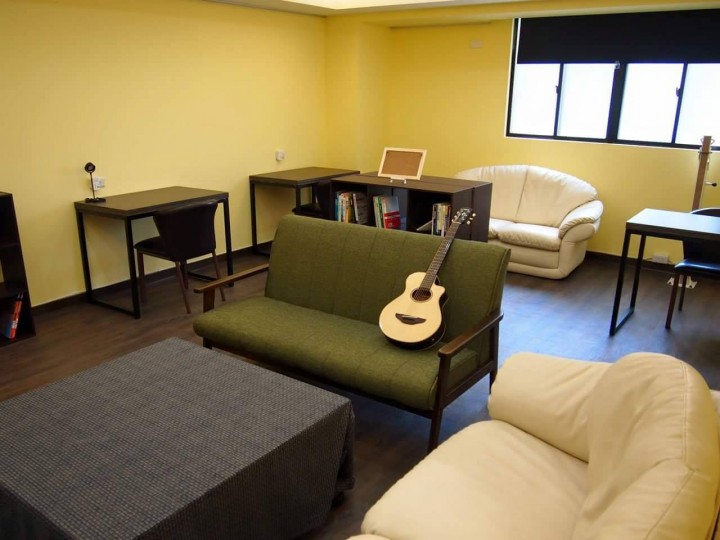 Citron is a new co-working and events space that offers hot seats and private rooms for small teams.
Can I just show up? Yup, after 8:30AM, for a daily fee of NT$350 (about US$10)
What's cool nearby? Besides the Shida Night Market, you'll be close to KGB Burger. National Taiwan University's campus is a ten minute walk, and makes a nice place to get lost when the weather's nice.
Changee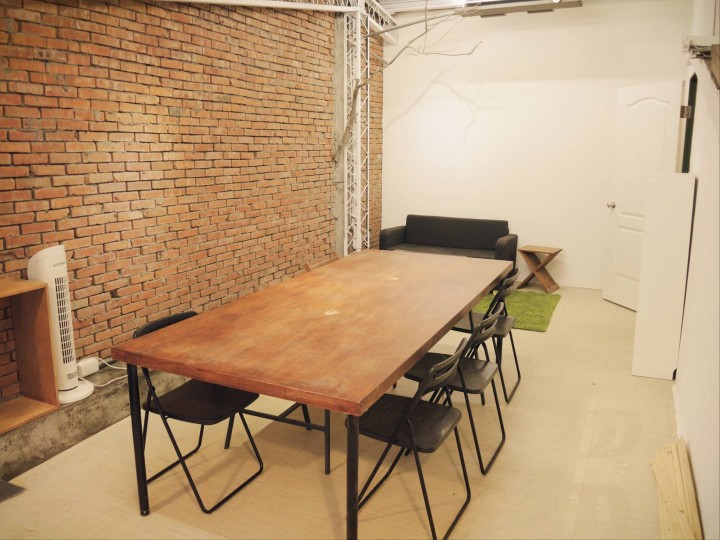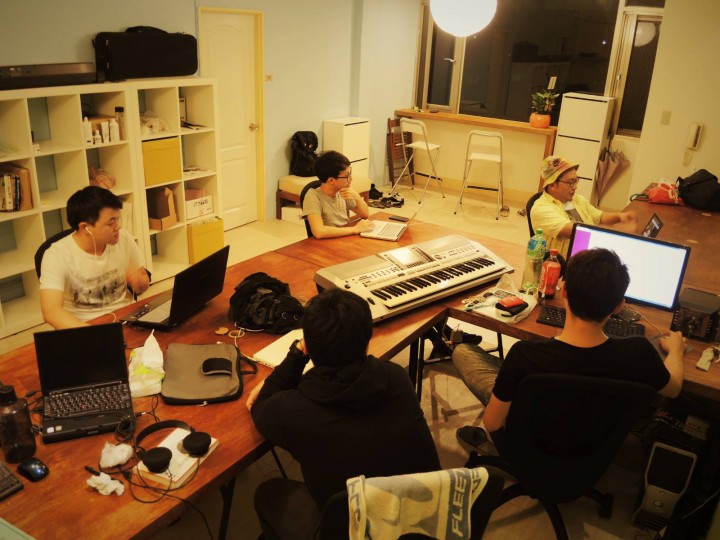 Changee operates three co-working spaces in Taipei, in addition to other spaces for group meetings and exhibitions. Most of the facilities are multi-level, and between the three locations, events are a' hoppin. On its website it targets designers and creatives, but all are welcome.
Can I just show up? Nope. No daily or weekly plans, and you'll have to call in advance to view the space.
What's cool nearby? From the Guting location, Tongan Street takes you to a charming food street and Wilbeck Cafe, one of Taipei's best coffee joints. Liuzhangli is a little sleepy but likely to have more workspace. The Zhongshan location will be more crowded, but if you can book a space, The SPOT indie theater and a cheap public gym are not far.
Happen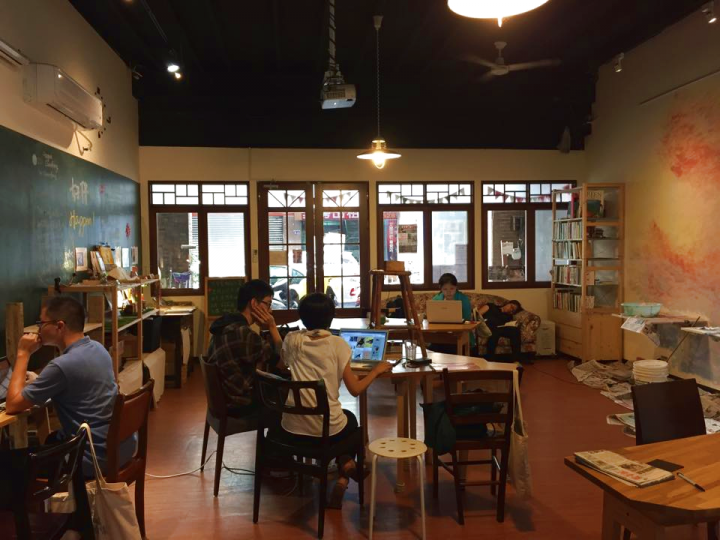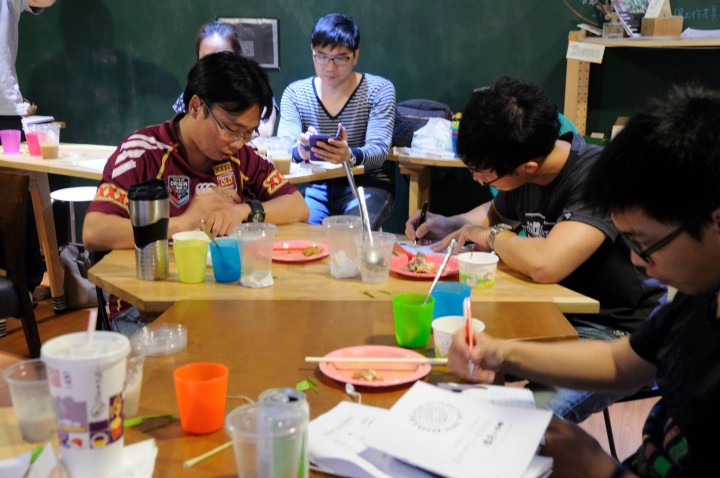 Happen is a co-working and social space in Taichung, the island's third-biggest city. Happen regularly hosts cultural events and offers a shared kitchen for its guests.
Can I just show up? Yup, between 9AM and 9PM, Monday through Saturday. A three-hour session costs NT$150 (about US$5) and a daily pass costs NT$250 (about US$8)
What's cool nearby? Nomads rejoice, the Taichung railroad station is within walking distance.
CreativAsia Space (CVS)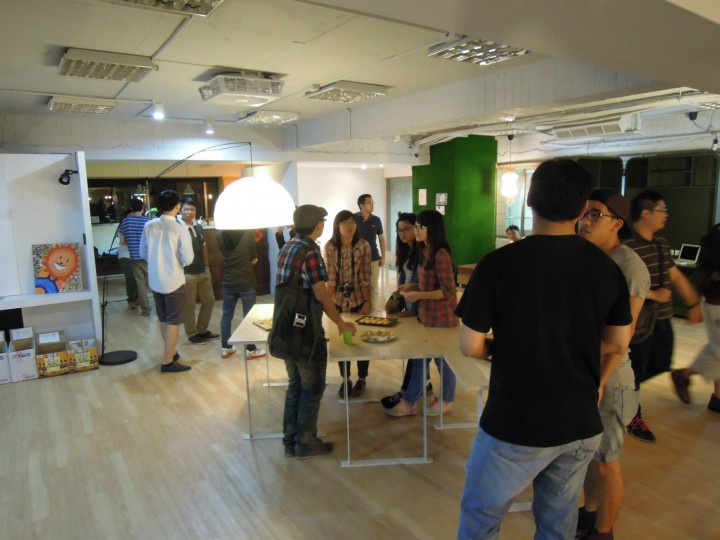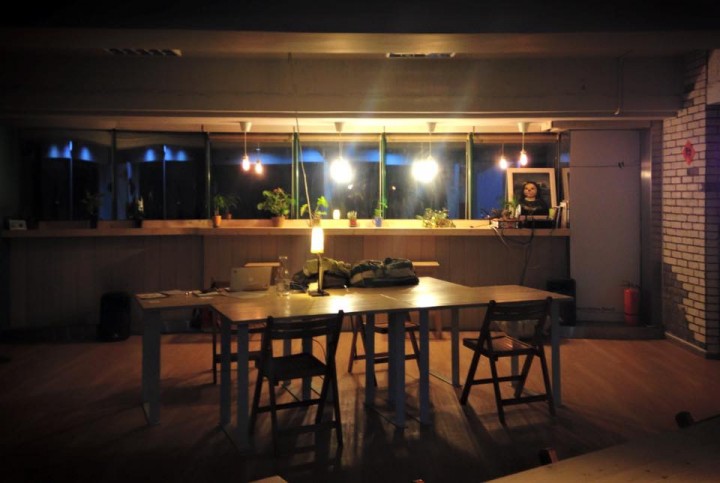 Another co-working space in Taichung, CVS offers events spaces, group working spaces, and hot desks.
Can I just show up? Daily passes are NT$250 (about US$8). CVS suggests you register on its website.
What's nearby? Not a lot, but the Fengjia Night Market, one of the best in Taiwan, is a 10 minute cab ride away.
Dakuo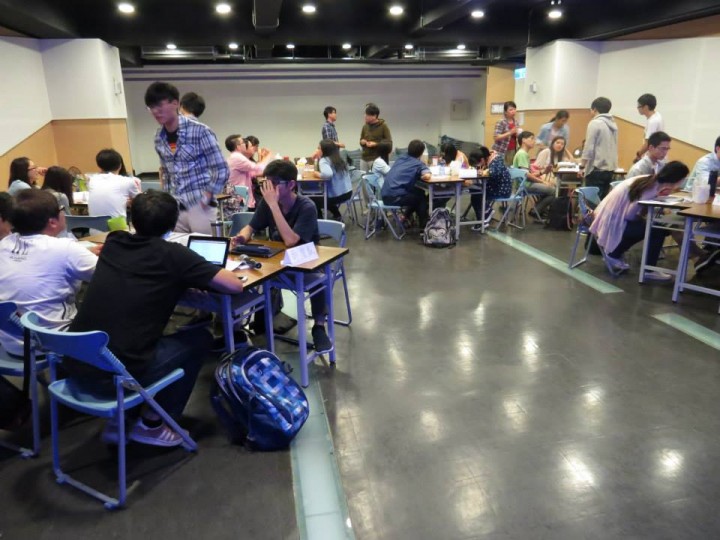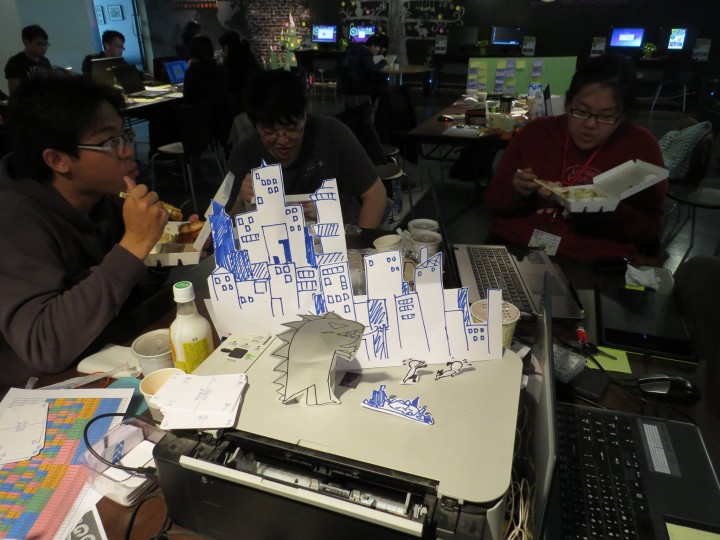 Located in Kaohsiung, the urban center of southern Taiwan, Dakuo is a government-affiliated co-working space with hot desks, group working spaces, and events spaces.